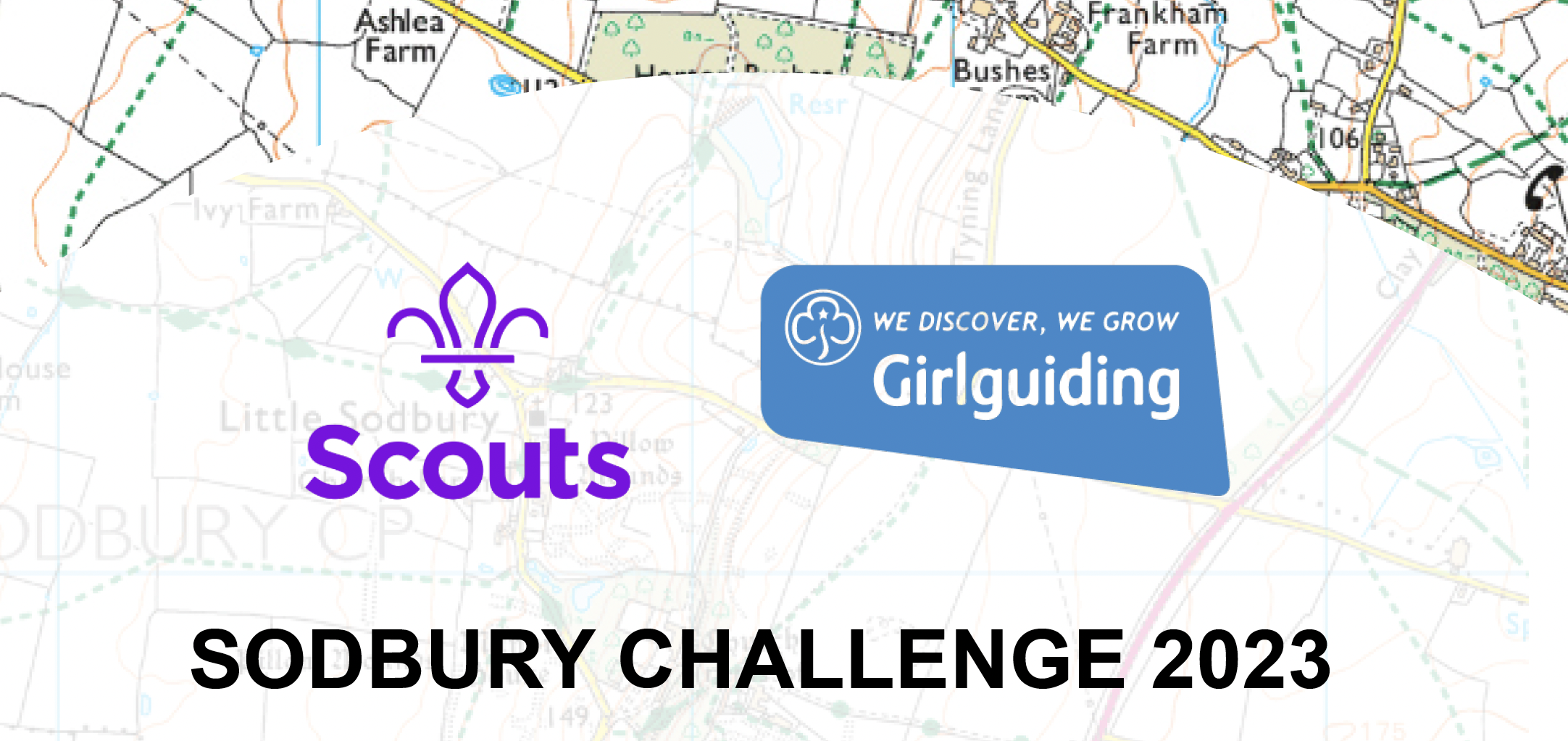 The Sodbury Challenge is an overnight navigation exercise held in the South Gloucestershire area (Wickwar/Rangeworthy/Sodbury).

The event is open to all Scouts, Explorers, Guides, Network and Leaders. The Challenge consists of a 5 and an 8 hour exercise.
The 5 hour challenge is open to ages up to 14, the 8 hour is open to those aged 14 and above.

The winning team is the one with the most points.

We also allow inexperienced teams and non-competitive teams who just want to take part, usually with a leader to help.

More information can be found on our website.
www.chippingsodburyscouts.org.uk